What You Should Know…
Menthol flavored tobacco use in the Black Community has been a public health crisis since the 1950's when Commercial Tobacco began its predatory marketing tactics directly targeting the Black Community.  As of 2021 approximately 85% of Black smokers smoke menthol tobacco products.  Through manipulation, marketing, and money Commercial Tobacco has negatively affected the health and well-being of the Black/African American Community.
Tobacco/Nicotine use is the single most preventable cause of disease, disability, and death in the United States. Tobacco/Nicotine use is a major contributor to the 3 leading causes of death among African American–heart disease, cancer, and stroke. Diabetes is the 4th leading cause of death among African Americans.  The risk of developing diabetes is 30–40% higher for cigarette smokers than non-smokers.
Per a study in the American Journal of Public Health, it was suggested that preventing the sale of menthol cigarettes in the United States would lead to an additional 923,000 smokers quitting, including 230,000 African Americans in the first 13 to 17 months after a ban goes into effect.  That's why the Colorado Black Health Collaborative is fervently working to address this menthol tobacco social justice issue, because it matters!  Fighting to SAVE LIVES!
Join the CBHC Coalition Today
The Colorado Black Health Collaborative (CBHC) Coalition is a united group of grassroots community members, and representatives from community and health organizations focused on the health and well-being of the Community. The Coalition is working to raise awareness, to educate and take action against the predatory marketing of menthol (and other flavored) tobacco products in our Community.
Overview
The Menthol Tobacco Knockout Page provides tobacco prevention information to educate and inform the Community about the menthol tobacco social justice issue. This Page will provide the following content.
Media – videos about the menthol tobacco social justice issue.
Education & Information – historical information, fact sheets, etc.
Tackling Menthol in the Black Community (TMBC) Project Newsletter.
Resources – helpful websites.
Cessation Resources & Services (COMING SOON!)
TMBC Project Toolkit (COMING SOON!)
Press Releases & Editorials.
Community Happenings – Calendar of Events.
Follow us on Social
Stay up to date on the TMBC content, watch our media feeds, and continue learning how we can continue the fight against menthol in our communities.
Real Talk Menthol Moment Spotlight Interviews
Tackling Menthol in the Black Community Project Symposiums/Webinars
Rise Up! A Virtual Discussion on Racism, Voting, COVID-19 and Tackling the Effects of Menthol Tobacco on the Black Community occurred on October 31, 2020.  Featuring 'Still we Rise' an Afromation Poem by Theo Wilson.
Rising Above the Smoke! Why Menthol is a Social Justice Issue Symposium
CBHC Coalition Special Session: Speaking Truth to Power
There's power in telling your story!  View our special CBHC Coalition special session entitled, 'Speaking Truth to Power' that took place on September 22th, 2021 in collaboration with the Flavors Hook Kids Denver Campaign. Special thanks to Rebecca Dubroff with the American Heart Association and our special session presenter Stephanie Clarke, founder of Shed Light: Storytelling for Social Impact.
Watch: How Long Will You Target Me?
Tobacco companies are targeting our families.  Flavored tobacco products, like menthol, are being used to hook people of color on a lifetime of nicotine addiction.  Why flavors?  Because they make tobacco products easier to smoke and harder to quit.  Give your family a chance to live a full, healthy life.
"How Long Will You Target Me" is a spoken word piece about how the tobacco industry uses flavored tobacco to target the Black Community and other communities of color.  Many thanks to spoken word artist, Ryon Everidge, for creating this original piece and shining a light on the importance of eliminating the sale of flavored tobacco products.
Breaking Down the Menthol Tobacco Social Justice Issue
A History of the Problem
Did you know?  For many decades Big Tobacco conspired to addict the Black Community to menthol tobacco products.  Click the image to read more and rise above the smoke.
Menthol Tobacco Fact Sheets
Click a thumbnail below to view the full infographic.
Cessation
(/seˈsāSH(ə)n/) noun: the fact or process of ending or being brought to an end.
Menthol tobacco/nicotine products are highly addictive and make it extremely hard to quit.  The addiction is real and African Americans have more difficulty quitting tobacco/nicotine products compared to other racial/ethnic groups.  While more African American adult smokers want to quit and more make quit attempts compared to White or Hispanic/Latino smokers, African Americans successfully quit at a lower rate.  To help, CBHC is providing the following vetted culturally competent tobacco cessation services/resources to assist Black/African American smokers to successfully quit the use of menthol (and other flavored) tobacco/nicotine products.

The Colorado QuitLine
A free telephone coaching service that connects people who want to quit smoking or using other tobacco products to an experienced Quit Coach (trained Counselor). Along with individualized coaching, the telephone service offers a free supply of nicotine patches or gum. The service is free to people calling from anywhere in Colorado. Click below to hear Denise's perspective on quitting.

Are you ready to quit smoking? Do you need help to quit smoking? Health First Colorado (Colorado's Medicaid program) can help.
Health First Colorado – Colorado's Medicaid ProgramHealth First Colorado pays for counseling to help you quit smoking. Health First Colorado also covers smoking cessation products (e.g., Chantix, nicotine patches and nicotine gum) with a prior authorization.
These steps can help you get started:
Talk to your doctor about your smoking habit and your goal to quit.
Your doctor may give you a prescription for a tobacco cessation product or medicine. Tobacco cessation medications including nicotine gum, nicotine patch, nicotine lozenge, nicotine inhaler (Nicotrol®), varenicline (Chantix®), and bupropion SR (Zyban®) are covered for members and do not require a prior authorization.
Auricular AcuDetox (a.k.a. Auricular Acupuncture)
A diagnostic and treatment system based on normalizing the body's dysfunction through stimulation of points on the ear, specifically 5 distinct points of the ear. AcuDetox is a National Acupuncture Detoxification Association (NADA) protocol. It is used to treat addiction, trauma, or stress.
Natural Flow of Life Acupuncture and Herbs
11111 East Mississippi Avenue | Suite 203 | Aurora, CO. 80012
Corey Brown, M.S.TCM, L.Ac., Dipl. Ac. (NCCAOM)
Licensed Acupuncturist
Phone: 720.443.0316 | 303.777.1151
E-mail: corey@naturalflowoflifeacu.com
Apex Pharmacy
Apex Pharmacy offers smoking cessation services by providing behavioral led pharmacotherapy. They will conduct a thorough assessment of the patients' nicotine dependence and create a patient specific plan. A one-time $49 consultation fee is charged plus the costs of pharmaceuticals. Click Here to access the pharmacy's services and schedule an appointment.
12597 East Mississippi Avenue | Suite 300 | Aurora, CO. 80012
Phone: 303.479.3864
E-mail: info@apexrxco.com
Produced in partnership with key segments of the African American Community, including churches, service organizations, and educational institutions. It combines knowledge regarding the history of smoking among African Americans, smoking cessation, and relapse prevention, which is based on contemporary cognitive behavioral techniques that have demonstrated success among African Americans. Pathways to Freedom addresses issues specific to African Americans, such as targeted advertising campaigns and historical, cultural, and socioeconomic influences.
Pathways to Freedom: Leading the Way to a Smoke Free Community© 2013. All rights reserved. Intended for not-for-profit, educational use only. All other uses are prohibited without the express permission of Dr. Monica Webb Hooper (mwebb@miami.edu).
Pathways to Freedom – 3-Part Guide offers the following:
Education – to inform you of how tobacco use affects the Black Community.
How to Quit – to inform you and those around you on how you can quit smoking.
Community Organization – to inform you on how communities can work together to fight against the tobacco industry.
This is Quitting
A FREE and anonymous text messaging program created by Truth Initiative to assist young people quit vaping. The program incorporates messages from other young people who have attempted to or have successfully quit e-cigarettes.
This is Quitting has helped over 400,000 youth and young adults on their journey to quit vaping.
Teens and young adults can join for free by texting DITCHVAPE to 88709
---
The

Center for Black Health & Equity

is committed to the pursuit of health justice for people of African descent.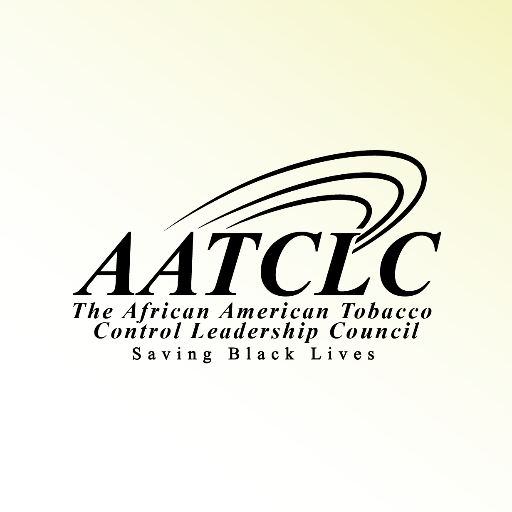 The African American Tobacco Control Leadership Council (AATCLC) educates the public about the effects of tobacco on Black American and African Immigrant populations, the tobacco industry's predatory marketing tactics, and the need to regulate the sale of menthol and all flavored tobacco products.
Saving Black Lives – Promoting Healthy Black Communities Locally & Globally:  Home | savingblacklives
The Public Health Law Center supports commercial tobacco control policy change and the commercial tobacco control movement throughout the United States, developing resources on the most effective legal policy measures that health leaders and policymakers can use to control the epidemic of commercial tobacco use in the United States and abroad.
Commercial Tobacco Control – Commercial Tobacco Control | Public Health Law Center